Posted by Alexandra Porto on
Planning a wedding can be stressful, and for many LGBTQ+ couples, even more so. Rather than focus on the obstacles, many partners are now choosing to reinvent tradition and design a wedding that suits their unique love story.
There's something so amazing about being your authentic self in front of all your family and friends. Do not be afraid to share who you are and who you love. It's your time to shine and celebrate this moment...
Tags:

accessories, attire, cake, catering, ceremony, charity, desserts, guest list, LGBTQ+, marriage, officiant, personalizations, signature drink, vows, wedding ideas
---
Posted by Alexandra Porto on
Writing wedding vows is one of the most intimidating tasks you need to complete before your Big Day. How can you capture years of a relationship in only a couple of minutes? What if you aren't a good writer? Don't worry; no one expects Shakespearean prose or a detailed retelling of how you fell in love. To help make this process less overwhelming, here are some helpful tips, writing prompts, and a simple template to guide you...
---
Posted by Alexandra Porto on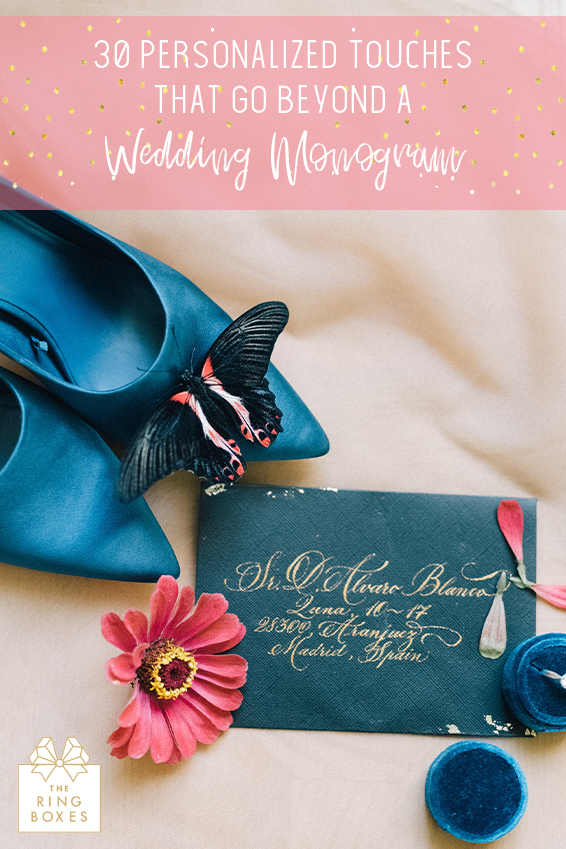 Gone are the days of cookie-cutter celebrations where guests just observe the day of festivities. Today, attending a wedding is about sharing a couple's love story and becoming a part of it on their big day.
We're certainly not here to knock wedding monograms or logos; they are classic and still going strong. But it's time to explore additional ways to leave your mark on your wedding beyond this.
Here are 30 fantastic ideas for creating a wedding as unique as you and your relationship. From personalized touches for your signature drinks to music selections that spark wonderful memories, there's definitely something on this list for you.
Tags:

attire, cake, catering, custom, flowers, menu, personalizations, signature drink, signature scent, tablescape, venue, vows, wedding, wedding ideas
Recent Articles
Categories