Posted by Alexandra Porto on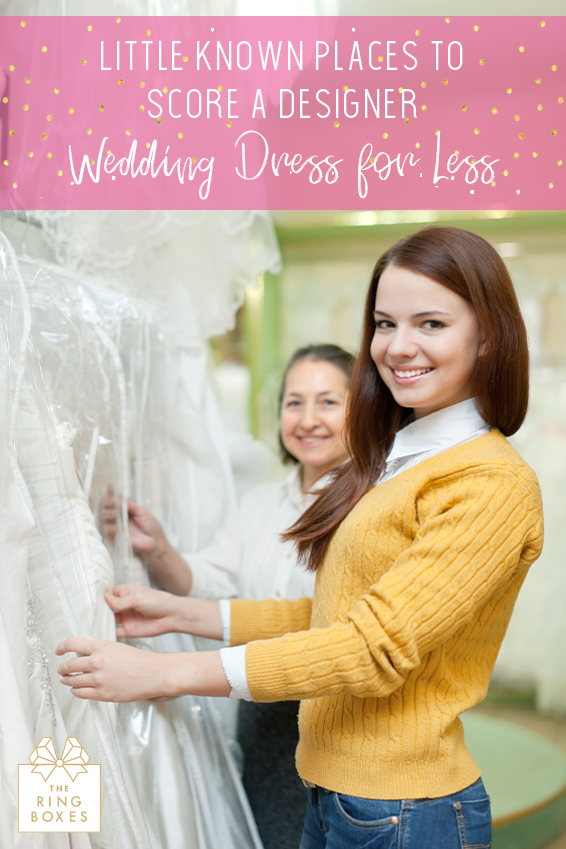 Love designer wedding dresses on Instagram, but feel let down by the options available within your price range? You should not have to sacrifice style to stay within budget. Standard wedding dress shopping at well-known boutiques keeps many of these high-end dresses out of your reach. But if you go off the beaten path, you can find places that offer dresses for as much as 90% off their retail price.
We've checked out a bunch of sites and shops to bring you some of the best places to score a great deal on your wedding dress. Plus, there's a magical feeling about being able to leave a store with your wedding dress in hand. Will you get a dedicated sales rep to bring champagne for you and your girls? Probably not, but if you are willing to forgo some of those perks, you're sure to find lots of gorgeous yet affordable dresses...
---
Posted by Alexandra Porto on
Saying yes to the dress is one of the best wedding planning moments. Before you move on to the next item on your checklist, take time to think about getting that gorgeous dress tailored. Even if it only needs a slight adjustment like a hem, every dress should be altered to achieve that perfect fit. For budget-conscious brides especially, alterations can make an off-the-rack dress look like a much more expensive custom gown.
Whether your bridal salon has an in-house seamstress or you are working with a local trusted tailor, we're breaking down what you need to know about dress alterations, fittings, and how to prepare for your first appointment.
Recent Articles
Categories