Subscribe
It's easy! Input your wedding date +size preferences so we can customize a box just for you! If you haven't set a date yet, no worries, you can update us later on once you have!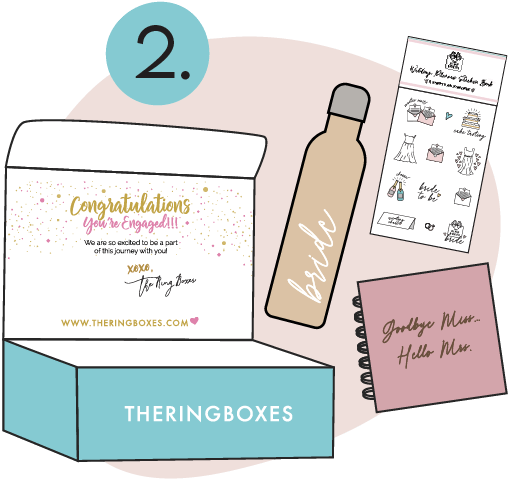 Handpicked for You
Each month we deliver a newly themed box completely tailored to where you are in your planning process to help you prepare for your big day! From the moment you say "Yes" to the magical moment you say "I Do," and even onto
Unbox Happiness
Here's the fun part! Time to unwrap your bridal box and enjoy the special gifts as each beautiful box brings you closer from your engagement to the best day ever! All boxes ship between the 4th and 8th of every month.
Why they


love every box…

Every box counts, and all are enjoyed! Spoil someone else, or spoil yourself. The monthly excitement behind each delivery adds joy to your engagement!

Get Started